Burnaby RCMP members held a private ceremony Wednesday (Oct. 18) to remember Const. Shaelyn Yang, who was killed in the line of duty exactly one year ago.
The 31-year-old mental health and homeless outreach officer was fatally stabbed while accompanying a city staffer to serve a homeless man an eviction notice. The man, identified as Jongwon Ham, had been tenting in a grassy area next to Broadview Park. He has since been charged with first-degree murder.
On Wednesday, Yang's former colleagues gathered to honour her memory.
"Const. Yang's death continues to affect all who knew and loved her. While this anniversary is painful beyond measure, it also allows us to pause and reflect on Const. Yang's legacy," Burnaby RCMP Chief Supt. Graham de la Gorgendiere said in a statement. "Const. Yang had a drive for excellence in all aspects of her life. As a police officer, she had the ability to build connections with people from all backgrounds by showing them care and compassion."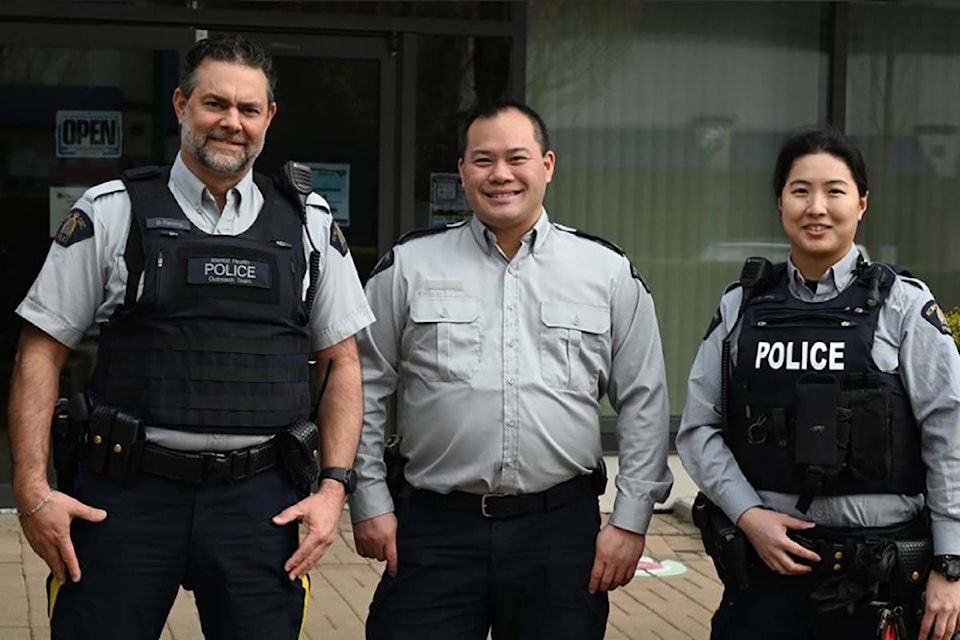 The detachment held a private ceremony for the young officer, unveiling her name on their cenotaph as well as their Wall of Honour. Last month, Yang's name was also added to the Honour Roll and Memorial Wall at RCMP Depot Division in Regina, to the BC Law Enforcement Memorial in Victoria, and to the Canadian Police and Peace Officers' Memorial in Ottawa.
"It is our hope that everyone who sees her name will be reminded of Const. Yang, and be inspired by her life, her bravery, and her service," de la Gorgendiere said.
He also expressed his gratitude for the support the detachment has felt over the last year.
"In our darkest moments, and in our deepest grief, we were never alone."
He added he is proud of staff for supporting each other and grateful to Yang's family for their trust and strength.
"She was genuine. She was kind. She was a truly outstanding police officer who made a positive impact on our community."
Ham was charged one day after Yang's death. He has been in custody since then.
READ ALSO: 1st-degree murder charge laid in killing of Burnaby Const. Shaelyn Yang